Clawson K-12 Tutoring Services
The academic success of K-12 students helps secure their spots in top colleges and is a precursor of their career paths. Even students who won't pursue any college degree can still find a way to have a use for the various lessons they learned at school. At Troy Tutoring Center, we truly believe that investing in your child's learning through our K-12 tutoring sessions will always give you a win.
Our team is composed of highly trained and deeply knowledgeable Clawson K-12 tutors who are well-versed in facilitating the growth of each student in terms of learning habits and overall academic improvement. We have tutors specializing in various subjects, so you can be assured that no matter what specific field your child needs help with, they will only be taught by experts who have mastered the field themselves.
Troy Tutoring Center also utilizes a one-to-one tutoring method that's powered by our rotational approach to learning. This system allows us to focus on your child's progress and tailor activities that will keep them interested in the lessons while improving their retention at the same time. We make use of different learning stations and sets of learning materials so your child won't get bored or demotivated to continue the sessions.
No matter what grade your child is in, our Clawson K-12 tutors can appropriately cater to their needs with mind-enriching activities and introduction to healthier study habits. With our help, your child will not only pass their classes with flying colors but also develop a deeper love for learning.
Call Troy Tutoring Center today at (248) 936-6359 for your Free Diagnostic Assessment and Free Consultation with a trusted Clawson K-12 Tutor!
Mathematics Tutors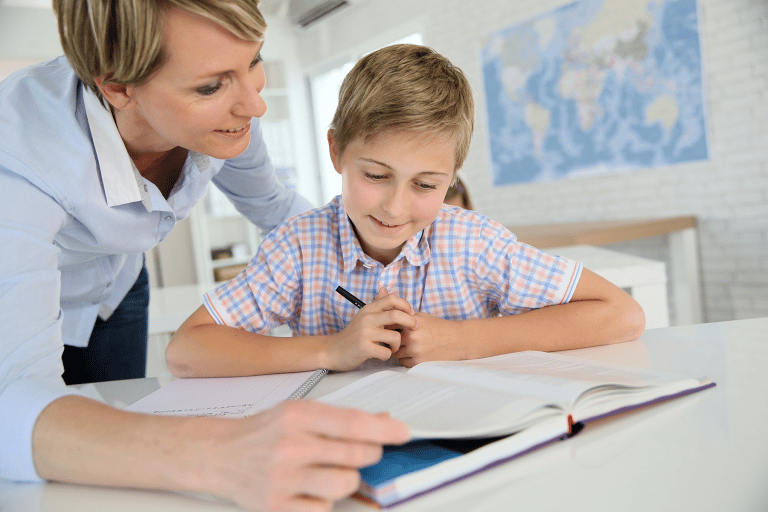 It's pretty common to hear that students are struggling in Mathematics or that they hate the subject. And while a lot of students who claim they're bad at Math are performing poorly due to math anxiety, there are several other reasons that can cause students to fall behind in their Math classes.
Fortunately, at Troy Tutoring Center, our Math tutors are well-versed not only in the different areas of Mathematics but also in utilizing the most effective teaching method for the unique needs of every specific student.
We can modify our content to match the requirements of your child's grade level and proficiency level. Included in the areas of Mathematics that we teach are the following:
Algebra

Geometry

Calculus
English Tutors
Various rules and inconsistencies in both written and spoken English can make it challenging for students to easily master it–even for native English speakers. Aspects like spelling, punctuation usage, subject-verb agreement, verb tenses, and homophones are just some of the areas that a lot of students can find confusing. And with the presence of the internet, smartphones, and video games, reading is a habit that only a few kids pick up, making it tougher for many students to achieve optimal reading comprehension and wide vocabulary.
That's why at Troy Tutoring Center, our goal is to not only help your kid pass their English classes but also to awaken their love for the language as well. Particular areas that we can help your kid improve include:
Writing

Reading and Comprehension
ACT and SAT Preparation Tutors
Achieving high scores on the ACT and SAT will help your child enter their dream college. Top universities will look at your child's test performance, and it can make or break their admission. So if you want to help your child perform better in the actual test, let our expert tutors help them review topics that will most likely be part of the exams and develop efficient test strategies for the best results.
During our ACT and SAT preparation tutorial sessions, we will cover every subject that's included in the tests and tailor our lessons to maximize your child's retention of the relevant concepts that will more than likely come up in the test. Our goal is to help them understand how the ACT and SAT pose questions and nurture their analytical skills so they can still analyze the text and arrive at the right answer, even if the actual question is different from our mock exams.
We will also help your child develop better time management skills and other test strategies as well. This way, they won't only be more well-versed in various subjects, but they can also maximize their time so they can achieve the highest possible scores they can.
One-To-One Tutoring Sessions
In group settings or traditional classrooms, several challenges can lead to poor retention, loss of interest/motivation, and overall subpar performance. Fortunately, a lot—if not all—of these challenges can be overcome through our one-to-one tutoring sessions with personalized lesson plans for every specific student.
In this teaching method, our K-12 tutors will be able to dedicate the right amount of attention to your kid in every meeting. This means that all your child's questions will be answered, lessons will be given at their most appropriate pace, activities will be interesting for them, and motivation will be sufficiently provided.
The bottom line is that our tutors offer the same focused attention as in private tutoring sessions, so your child will be in a conducive learning environment that can ensure their full understanding of a certain subject and help them reach their full potential as active learners.
Reliable Clawson, MI Tutoring Center for K-12 Students
If you're a parent looking for the best Clawson, MI tutoring center for your K-12 student, Troy Tutoring Center is a place that will always deliver satisfactory results and give the best value for your money.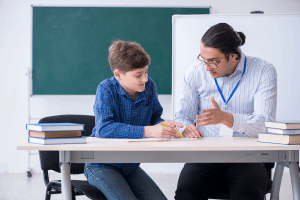 We will prioritize your child's academic progress and ensure that they will become an active learner who has healthy study habits and deep love for learning. Aside from helping our students pass their classes, it's also our goal to make them understand the real-life applications of the lessons they learned and make them competitive in the real world as well.
Our Clawson K-12 tutors are fully equipped to cater to your child's specific needs, regardless of their grade level, specific area of difficulty, and learning issue, if there is any. All you have to do is give us a call for an initial discussion of what you're looking for, and then we can schedule a proficiency assessment for your child. This will also serve as our way of determining which teaching method will work best for your child. The method, of course, can be modified anytime based on how your child responds during tutoring sessions.
Additionally, our one-to-one tutoring system is made even better with our rotational approach to learning. We utilize different learning stations during our sessions and introduce your child to different sets of learning materials. This will help keep them focused and more interested in the subject, as compared to the traditional classroom setting, which can easily become tedious or overwhelming.
Free Consultation
If students are falling behind in their classes, the best thing to do is to give them academic help and motivation. And if you're a parent, the best way to do this is by contacting an experienced tutor who's highly knowledgeable in the subject that your child is failing and is also extensively trained to teach students efficiently in the most optimal way.
The good news is that if you're still undecided on where to get a tutor, Troy Tutoring Center is the best place to check. We are home to expert tutors who are ready to help your child improve their academic performance as soon as possible. Whether you want us to focus on teaching one specific subject or you want a combination of two or all of them in preparation for the ACT and SAT, our tutors are more than happy and always ready to help.
Call Troy Tutoring Center today at (248) 936-6359 for your Free Diagnostic Assessment and Free Consultation with a trusted Clawson K-12 Tutor!